Tiger Woods' son, Charlie Woods, has turned numerous heads recently. While the focus has been on his dad's presence as a mentor and Charlie's skills on the course, the question from last year still lingers. It entails an issue that raised flags of concern among many golf enthusiasts.
Something seemed amiss with the young golfer. However, in light of new updates, the golf world finally seems to have breathed a sigh of relief in regard to the young golfer's health. The clouds of worry have blown over!
Has Charlie Woods overcome the speculated health concerns from last year?
While Charlie Woods has been the talk of the town for his recent performances, a new Instagram post has drawn attention to an old concern surrounding the rising star. It was speculation from last December around his skin discoloration that reached the golf spectators again.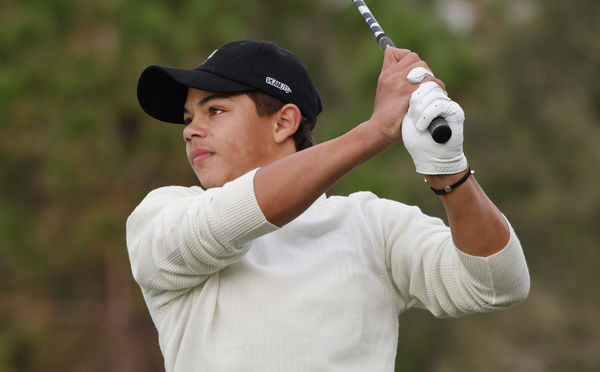 This time around, there seemed to be good news about the golfer, looking fresh with no visible signs of the discoloring worry. In the social media update, the son of the legend can be seen enjoying the Notah Begay Tournament at Mission Inn, and his face looks clearer than ever, hinting that young golfer's skin troubles have come to an end.
It was the dad of Chase, Charlie's partner, who shared the snippets of the young golf star. Along with that, he had expressed in the caption how delighted and great it felt to play alongside Tiger Woods and Charlie Woods, calling it "unreal."
View this post on Instagram
Besides the relief of seeing Charlie Woods enjoying the course in his best condition, the golf world would also have their minds set on all the incredible performances he has put forth since the start of the year.
Looking much better now, can Charlie beat his father Tiger Woods again?
As the concerns related to young Charlie's health seem to be diminishing with the positive updates, those aren't the only pleasing things associated with the young athlete. Courtesy of his recent games at various turfs alongside his father Tiger Woods, Charlie has been able to showcase a dominant set of skills.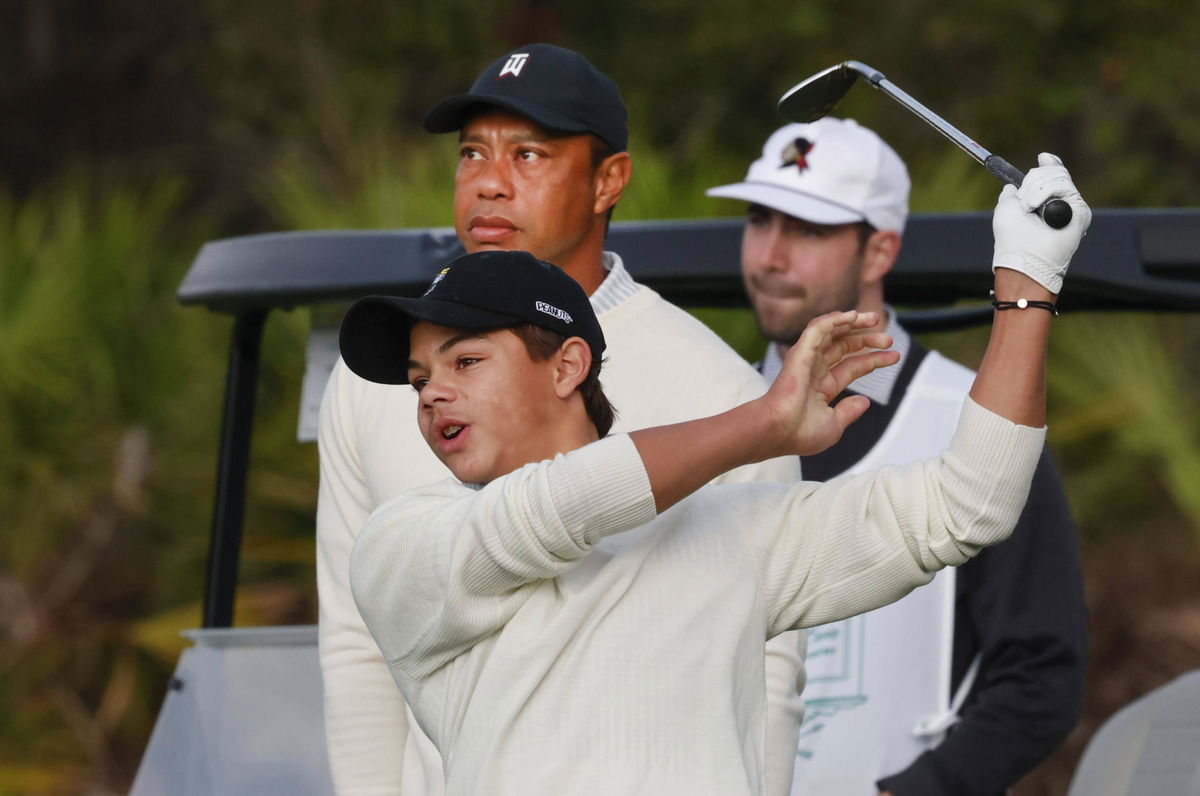 At the Notah Begay III Junior Tour, Charlie Woods took the tee shots yards more than his competitors. The artistic nature of the shot made the spectators turn their heads toward the young Woods, despite Tiger Woods' presence beside him.
Just like his dad, the young golfer has a knack for longer drives. Even the legend himself admitted to this part of Charlie's skills. Although a one-time thing, the 14-year-old once out-drove his 15-time major winner father. Now that he is getting better on all counts, can he repeat the feat in the near future? Let us know in the comments section below.