Tiger Woods is easily one of the biggest names in the world of golf. The fifteen-time major winner has found himself stuck in a professional hiatus and has consequently been off the course in the last few months. America's beloved pro-golfer has not had a chance to ace the greens ever since an injury during the Masters this year.
His fans have had one question for all these months. When will Tiger make a comeback to his den? The events that have occurred in recent months have got fans talking in hopes of a possible return. Let's try and answer this million-dollar question.
When will Tiger Woods make a comeback to the greens?
Ever since his ankle injury that happened during this year's Masters, Tiger Woods has been off the course. The pro golfer has undergone major setbacks in the last few months in relation to his health.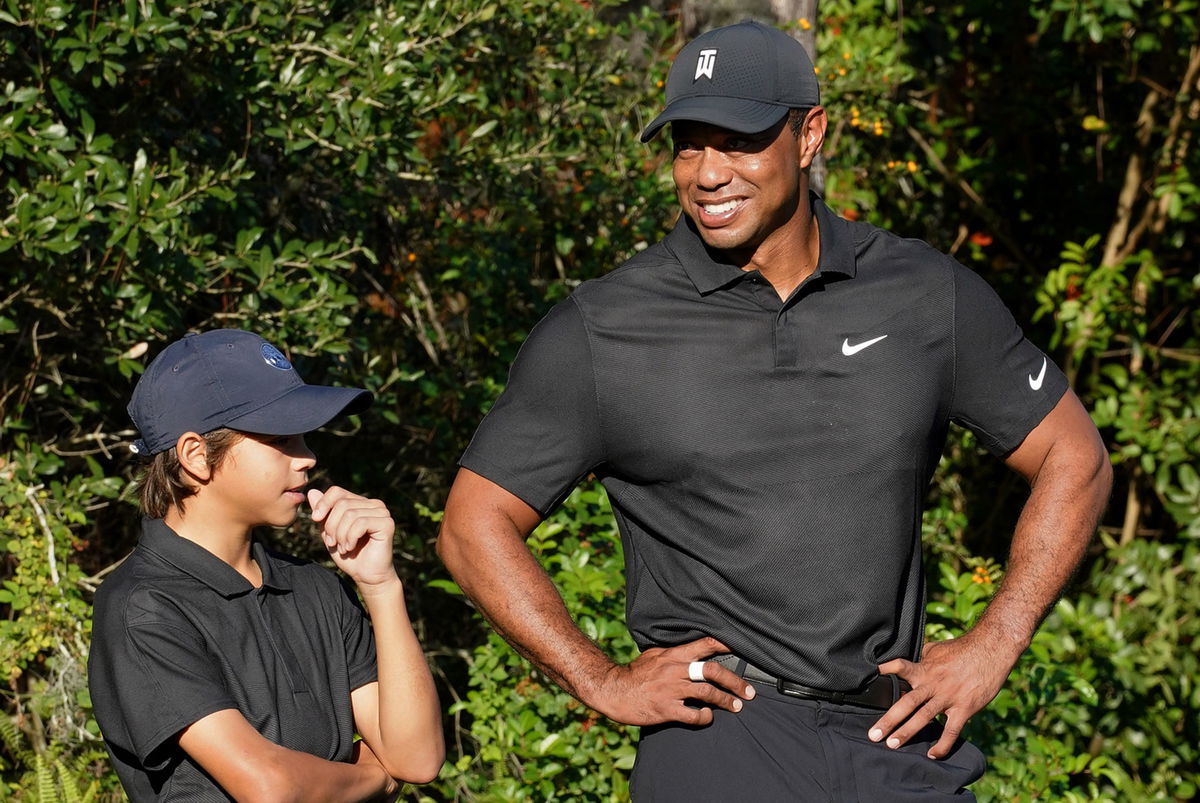 However, during the course of the last month, Tiger Woods has been seen back on the greens. These appearances have led to a rise in fan expectations of a possible comeback. Tiger Woods made his latest appearance when he was seen caddying for his son, Charlie Woods, at the Mission Inn Golf Club.
This is not the only time Woods was seen on-course during the course of the last month. The 15-time major winner was also spotted at the Liberty National Golf Course in New Jersey alongside other pro golfers like Will Zalatoris and Rickie Fowler. These appearances have led to hopes for a return of Woods to the golf course.
Whether Woods is planning a comeback anytime soon or not is a question that has all of us hooked. Only time will tell how things will turn out for this golf world legend.
However, one thing that we know certainly is that even in Tiger's absence, the golf world has the roars of his name surrounding it. This was evident in this year's Ryder Cup. At last, all we can do is hope for a timely blockbuster comeback of our beloved pro-golfer.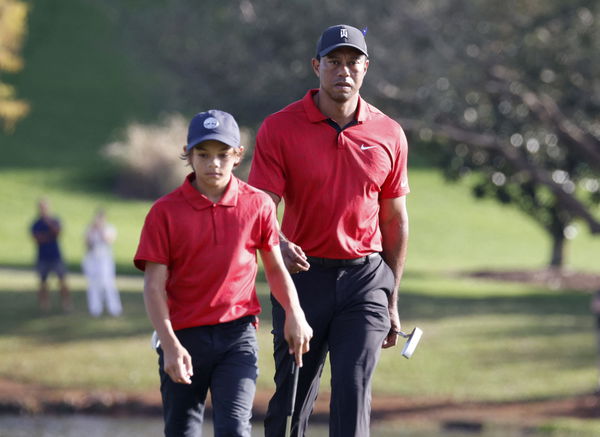 Tiger Woods gleams with pride at Charlie Woods' recent win
Tiger Woods was recently seen supporting his talented 14-year-old son by caddying for him at the Notah Begay III Junior Golf National Championship. The bonding of the father-son duo could easily be seen on the course. Tiger Woods was also seen complimenting Charlie Woods for his A-game.
It was especially a happy day for Tiger's fans. This is because they got to see their favorite golfer back on the course after a long time. These have led to higher hopes among golf lovers with regard to the legend's comeback.
Even though an official answer on the matter remains pending, the golf world is currently rejoicing in all the Tiger Woods moments it can amass. What do you think about Tiger's much-awaited comeback? Let us know in the comments section below!